Hot Topics in Comm & Info Management: Artificial Intelligence in Healthcare, Separating Reality from Hype
Artificial Intelligence in Healthcare: Separating Reality From Hype, will be presented by Robin Saunders, Program Director of the MS in Communications & Information Management programs at Bay Path University.
---
AI is becoming the new OS in healthcare.
It is predicted that by 2020, there will be 44,000,000,000,000 GB of digital data. That is 44 zettabytes! Artificial intelligence will be 
the key to analyzing this data to benefit healthcare.
The adoption of Artificial Intelligence in Health care in on the rise and solving a variety of problems for hospitals, patients and the healthcare industry.
How is AI affecting the value chain of Healthcare? Healthcare is hemorrhaging Data and Artificial Intelligence is here to help.
The power of AI in healthcare is undeniable. AI is not an innovation coming down the pike—it's here.
---
About Robin Saunders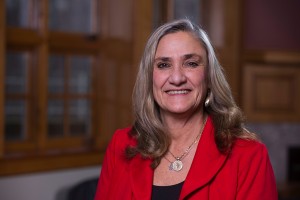 Robin Saunders, program director of the Masters in Communications and Information Management Programs, is an accomplished educator, entrepreneur and healthcare professional. Robin brings more than 25 years of successful business management to Bay Path University. She has founded and sold several global businesses and been awarded the Canadian Entrepreneur of the Year. She is currently a nationally recognized speaker on Cyber Security and Healthcare Information Technology and specializes in employee education. Her formal educational background includes Cyber Security, Information Technology, Educational Technology, Communications, Management, Medical technology, Nursing and Drug and Alcohol education. In her spare time, Robin has completed 4 Ironman race competitions.